Description
Edit
Pipes are the only obstacle in the game. except for callum boans legs though they were removed in the hotly anticipated 1.3 update where the porn pipes can penetrate the bird. the 1.3 update also adds a new skin pack which brings the beloved gamer dude pictured below.
the 1.3 update also brings a much welcoming change, the "tap to fap flap" text has been edited to something much more fitting.
if you think anything here is incorrect then feel free to contact me here: https://www.facebook.com/debbie.hoople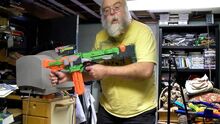 leslie twist fell down the stairs now she has no legs.
leslie porn pipe
the new update includes the deth of leslie tist
callum s boan will be included in 1.3
The pipe's texture was changed in update 1.2.
They look very similar to Mario pipes.