This flash game requires Unity Flash Player, and can be played on iOS and Android. 
Flappy Bird 3D is an online flash game. It has 3D graphics, and doesn't show the bird that you're controlling, as it is in a third-person view. You can see the bird's shadow however.
Like the original, you have flap in order to gain height and avoid hitting the pipes, which will cause a Game Over when touched. The player flaps by pressing the space bar. As it's in a third-person view, you can change where the bird looks by moving the mouse.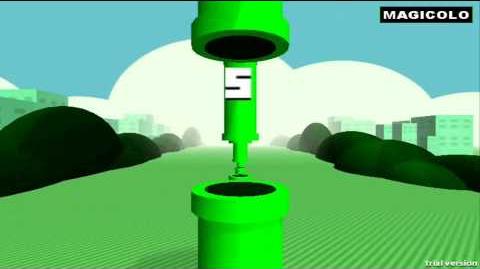 Ad blocker interference detected!
Wikia is a free-to-use site that makes money from advertising. We have a modified experience for viewers using ad blockers

Wikia is not accessible if you've made further modifications. Remove the custom ad blocker rule(s) and the page will load as expected.